12.30.2009
With several roaring fires warming their vintage colonial home (complete with duck pond out back), Jess and Trevor got ready for their winter wedding before heading to the classic New Haven Lawn Club for their beautiful ceremony and reception.  Jess and Trevor's home showcased some of Jess's artwork, including the graphic zebra print behind Trevor in the blogshow.  Check out her website to see more about her cool work.
The New Haven Lawn Club's halls were decked with Christmas garlands and beautifully lit by candlelight for their event.  The ballroom–a large yet intimate space–features antique Austrian crystal chandeliers and sconces…the perfect setting for a wedding.
Later in the night Jess and Trevor braved the beginning of the blizzard to run outside for some night shots.  The falling snow along with the warmth and decorations inside lent a magical holiday party atmosphere to their wedding.
Congrats Jess and Trevor and thanks for having us photograph your wedding!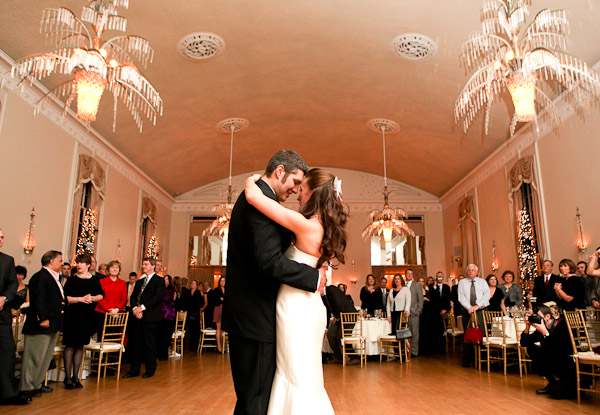 View more photos…