06.28.2010
We traveled up to Connecticut's "Quiet Corner" for Meghan and Brendan's beautiful outdoor wedding at the Lord Thompson Manor, the picture-perfect country estate in Thompson CT.
The Inn has all the right details for creating the perfect atmosphere for their wedding…from the clubby billiard room to the intimate dining rooms…and the huge grounds with several stone fireplaces that draw people outside.  The food really stands out too…not surprising, their chefs are James Beard Foundation award winners.
Meghan and Brendan's gorgeous flowers were provided by Laurie Lemek, mother of Meghan's Maid of Honor, Danielle.  And Alyce Bertz, Gary Bertz and their daughter Lilly Bertz performed the music during the ceremony and cocktail hour…very nice.
We love the song Daughter that was Meghan's choice for her dance with her dad.  And a dance surprise kicked off late night for Brendan (Yankees fan) and Meghan (Red Sox Nation) when their friends & family did a Yankees vs. Sox dance-off to the Cupid Shuffle.  As Sebbie, our 6 year old writes, "Red Sox rule, Yankeys drule, Yankeys go to baby school." (sic)…or maybe the other way around : }
Meghan and Brendan, thanks so much for having us photograph your wonderful wedding!  And buon viaggio…enjoy Italy!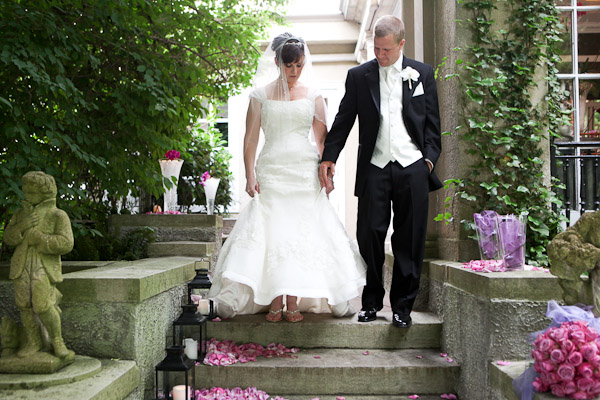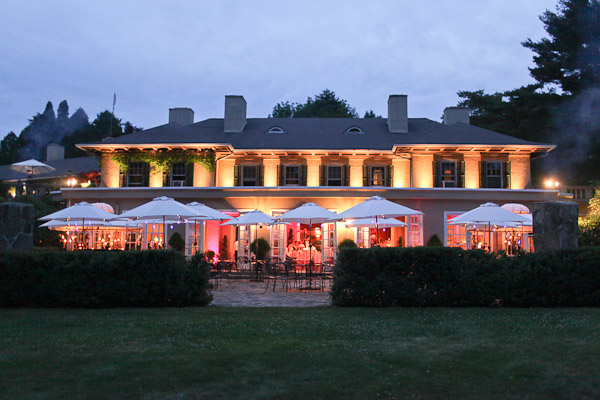 Leave a Reply