Blog
Category: Family Portraits
Everyone is home and looking nice for the holidays…a perfect time for family photography in West Hartford or beyond.  We are around this holiday and will be photographing families 12/24-12/31.  At our extended family photo sessions, we take not only full group images but immediate families and their children, grandparents with grandkids, and more.
We come to your home for this one-hour session and photograph both outdoor and indoor photos…popping outside for a few minutes at a time to keep everyone comfortable.  Click here to schedule your session direct or contact us to find out more!  Feel free to reach out if you are outside West Hartford or don't see a time that works on the schedule!  Happy holidays!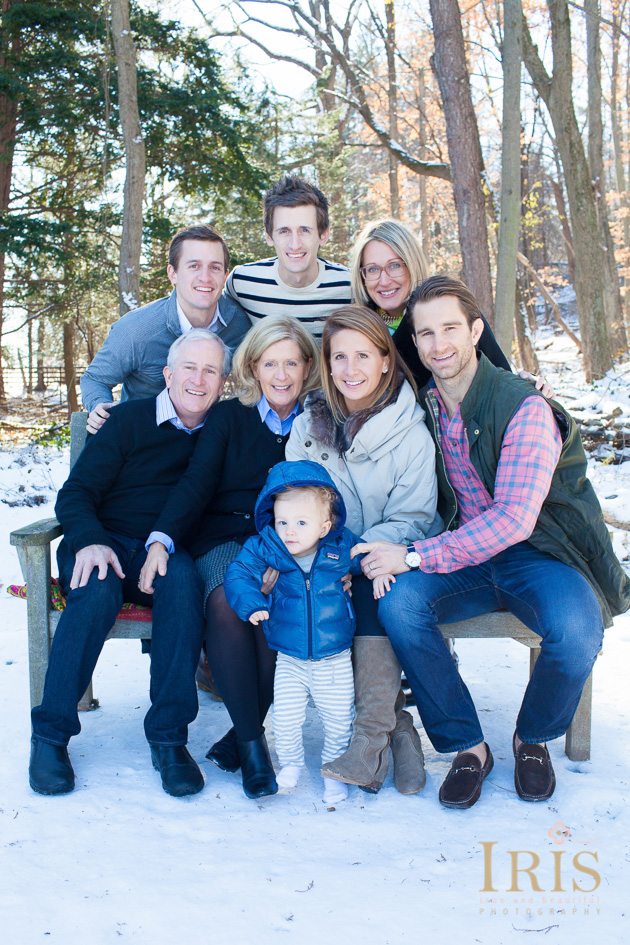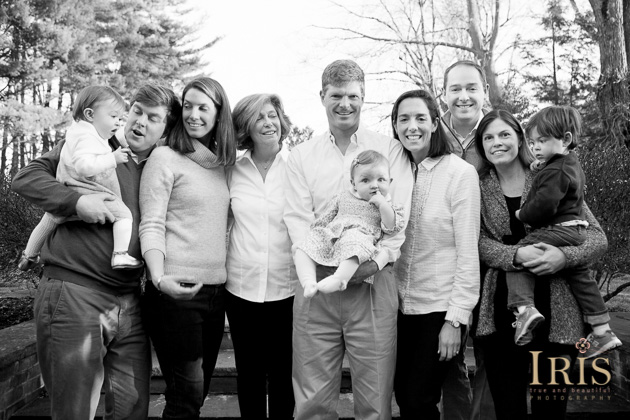 Save
Splish splash! Thank you to my friend Catherine for lending me her beautiful West Hartford heated pool on August 20th for our underwater family photo shoots on Pool Day!
Join us for either a 25-minute shoot (a Simple Session) with professional underwater shots or a full Custom Session that will also include some "dry land" shots in Catherine's beautiful backyard (see post of a full custom session here). Session fees are $95 for a Simple Session and $250 for a Custom Session…products are ordered separately after the shoot.
Have your own pool? We're happy to bring our underwater camera on a day that works for you!
When: Thursday, August 20th
Contact: email info@photoiris for more information.
*This is one-day only (although there will be rain dates!) so book soon to get your spot!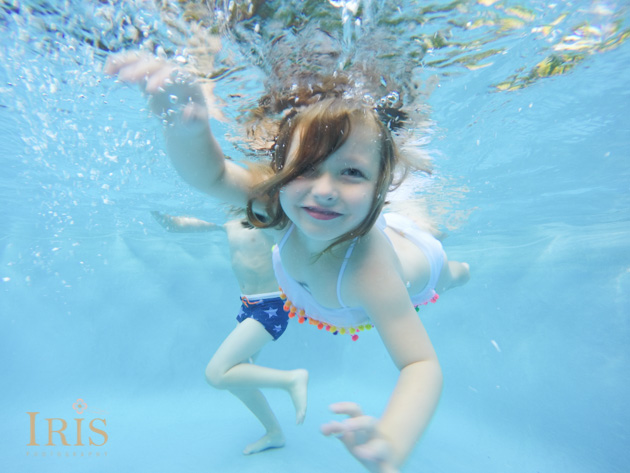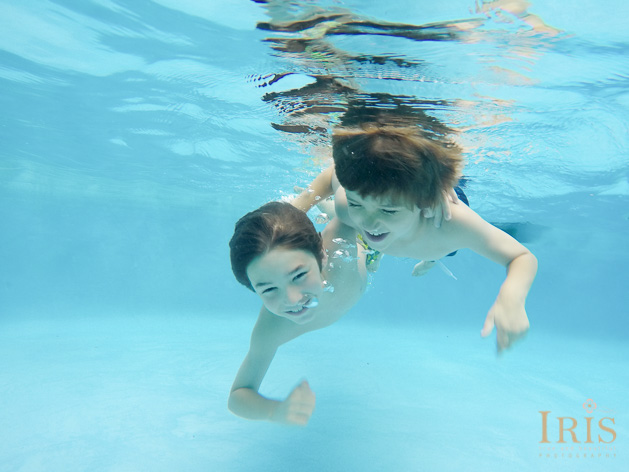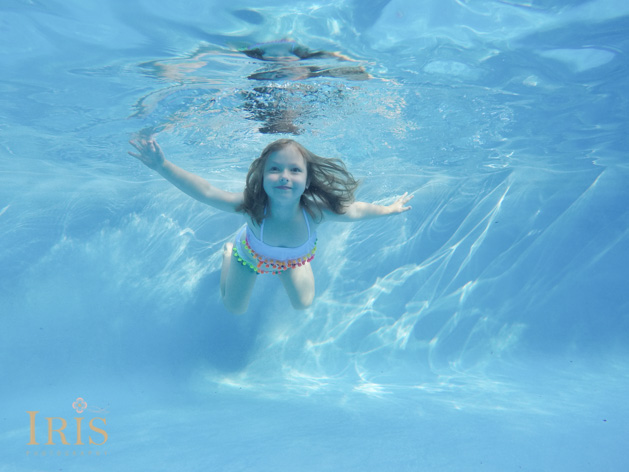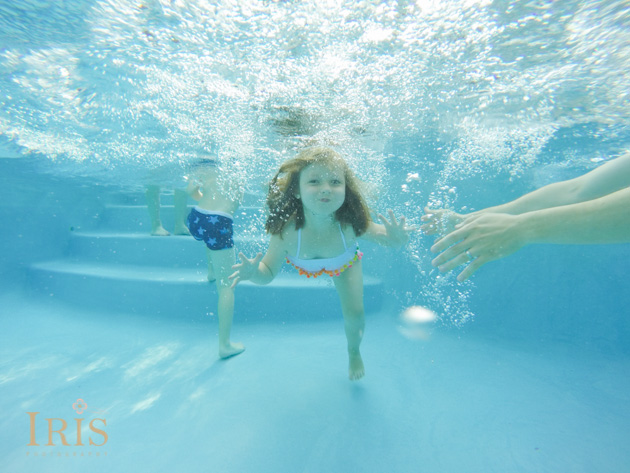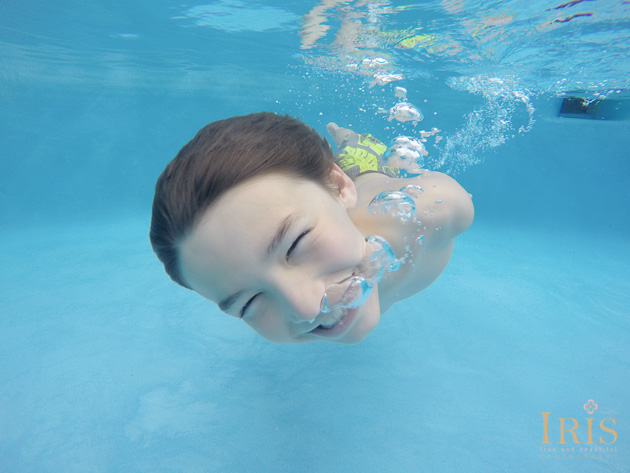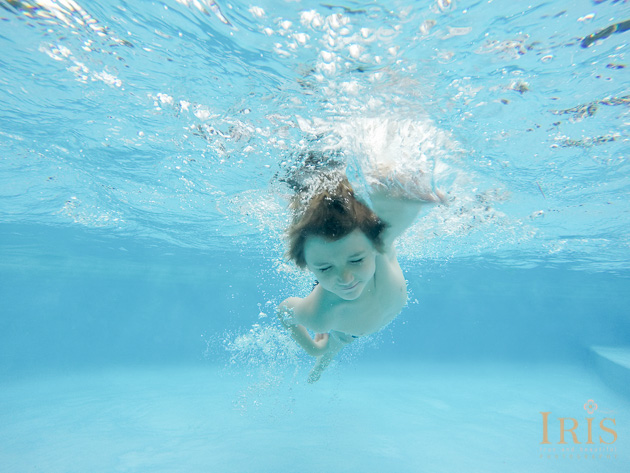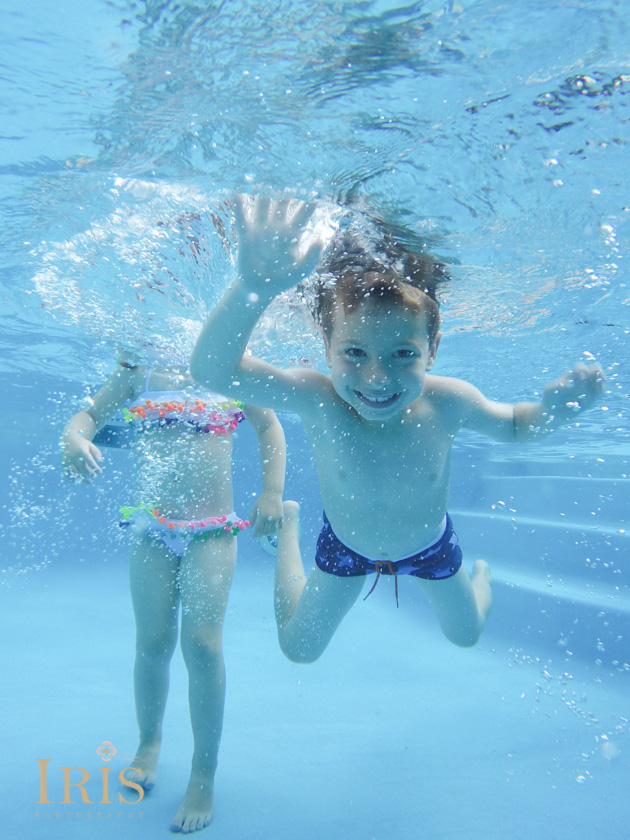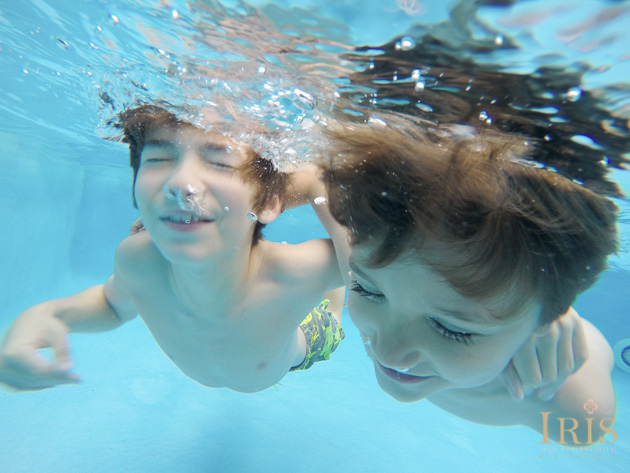 As a West Hartford family photographer, I'm always looking for new locations and ideas…especially for my clients that come back year after year!  Having done at least 12 shoots together now – from a pregnant night shoot to a backyard bonfire – I love that Lindsay didn't hesitate when I wanted to do some underwater pool shots with my new camera after some family portraits in this lovely bamboo backyard.  Thank you to my friend Catherine for lending us her backyard and heated pool!
Every year that Lindsay and Stephen have a new baby, I photograph their family at least four times to capture the first year and make a Queensberry portrait album.  Besides being an awesome event planner at her company, Sixpence for Your Shoe, Lindsay is an amazing stylist from wardrobe to home.  I often tell clients to think about the background and then choose colors that are going to pop against it…this shoot is a great example of that if you are thinking about how to dress for a family portrait.
The pool shots were hilarious…I have many outtakes just of bubbles thanks to the crazy swimming style of Fiona and Landon…and lots of Piper cute baby legs as she only went underwater for a few seconds at a time!  I'm loving the pool shoots for kids…I always want kids to have fun and think photography is great.  I think it felt much more like play than the first half of the shoot did!
I've really enjoyed being Lindsay and Stephen's family photographer and getting to watch Landon, Fiona and Piper grow.  I can't believe Landon is that same little baby we photographed when he was about 8 days old!  Thanks Lindsay and Stephen …I'm so happy we have become friends over the years!  🙂