Hello Baby
True and beautiful... hello baby!
We love to photograph babies just as they are—not over-posing them or hoping they'll fall asleep. Instead we love to capture images with baby's eyes open and in a natural position. For newborns, it's ideal to photograph between seven and ten days.  However, many families wait until life becomes a little more manageable and that's fine too. The biggest choice is location for the photo session–either at home or in our studio in West Hartford Center.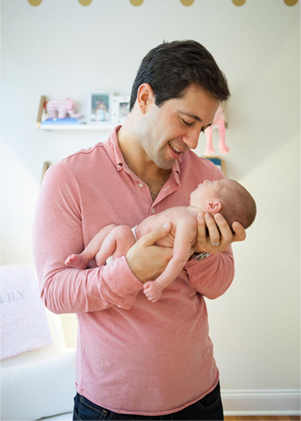 At Home Sessions
It's wonderful to document your baby's first home and nursery. At-home sessions tell the story of your baby's early life with your family in a magazine story fashion. No need to stress about your home not being perfect—we'll do a walk-through to find the best light and create a setting that everyone will love! We remember being newborn parents and will make the photo session easy on everyone.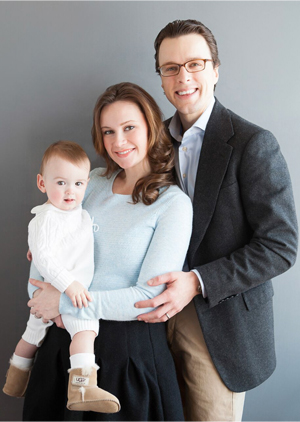 Studio Sessions
Studio sessions are ideal for capturing clean and simple images of you and your baby in a comfortable environment. You can leave the chaos of newborn life at home and let us provide the blankets, wipes and beautiful natural light for the photos. We feel the photos of your baby with their parents are as important as the images of your baby alone. It's these connections that hold so much meaning, especially years from now—you'll be glad you participated! At five to six months, outdoor photo sessions at a park or the beach become an option and are a perfect complement to images in the studio or at home as a newborn. During all our custom baby shoots, feel free to take a break or feed your baby whenever needed.
Our Baby Plan Albums