Blog
Search results for "ocean house"
Turn of the (19th) century Watch Hill RI definitely recalls an unplugged time–just the spot to slow down and savor your wedding day with family and friends.  On a blue sky June Saturday, with Block Island and Montauk Point on the horizon, Hillary and Zane were married at the wooden-beamed Watch Hill Chapel.   A quick saunter across Bluff Road, and the guests kicked off the party at the beautiful Ocean House.  But first, Hillary and Zane and the bridal party stopped by Watch Hill's Flying Horse Carousel and little downtown for some fun photos.
Guest enjoyed their special drink, the "Trustful Pirate", along with the raw bar at the cocktail party on the porch, which featured a display for K.I.D.S., Kids in Distressed Situations that received a donation in place of wedding favors.  Onto the reception, where the speeches and letting loose began with the high-energy SoulSystem Orchestras.   And later, we all headed back to the porch for a blast of fireworks over the beach, and ended the night with a farewell to Hillary and Zane through a sea of sparklers.
Such a fun wedding!  It was a pleasure working with the amazing Nancy Goldstein from Amazing Celebrations!   And the flowers from Paula Gallo's Pentimento Flowers looked great as always.
Congratulations Hillary and Zane and thanks so much for having us photograph your wedding!  To see many more photos please click here.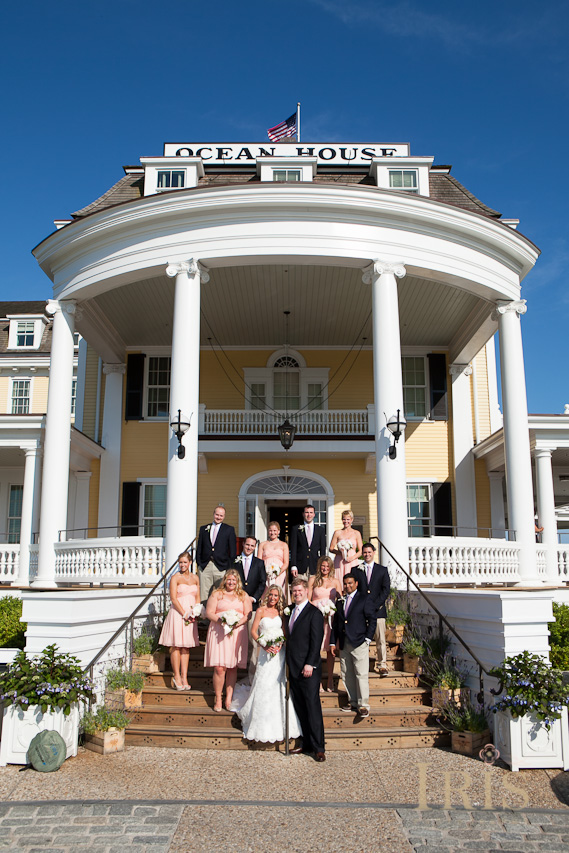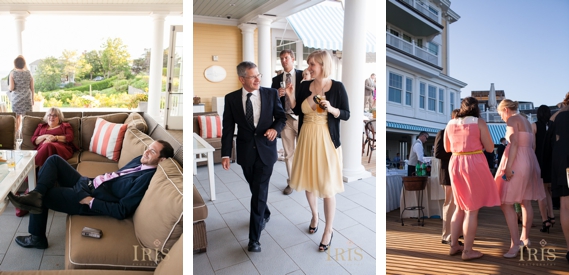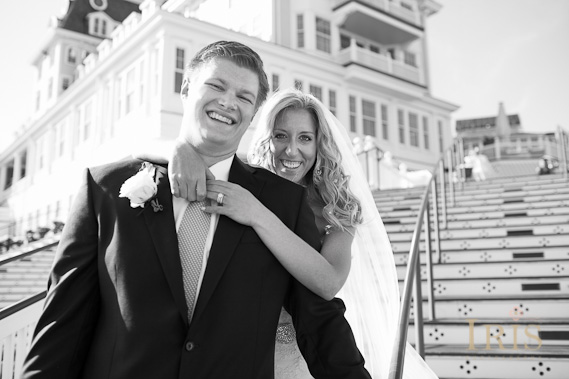 (more…)
Watch Hill RI is all about sailing, summering, and seaside eats…..all the elements of Emery and James's story.  To Emery he was Summer James and they sailed together at the Watch Hill Yacht Club.  James grew up in Watch Hill, where his family owns the classic St. Clair Annex restaurant just down the street from the Flying Horse Carousel.   Fast forward to 2012, and what better place to get married than just up the hill at the atmospheric 19th century Watch Hill Chapel, where you can stroll across the street to celebrate at the new Ocean House.  (Remember the old Ocean House…used to see that pastel yellow siding from miles off shore on our way to Block Island.  The new Ocean House is a beautiful resort that fits the landscape and provides an intimate, clubby setting for weddings.)
Lots of love followed in the warm speeches from Emery and James's family…then the dancing began!  Some serious dancing with family and fun loving friends–it was great seeing Matthew, Hamilton and Patrick and their wonderful wives again!  Loved the acoustic sounds from the Peter Miles Band out of Wilmington VT–they're kind of the un-wedding band…great stuff.  And Westerly's Rosanna's Flowers bouquets added beauty to this stylish day.
Beautiful wedding…thanks so much Emery and James for having us photograph your wedding!  To view more pics please click here…
Summer finally made its arrival in mid-August with temperatures in the 90s for a beautiful wedding on the ocean for Sara and Mark at the Branford House at Avery Point in Groton, Connecticut.
The blue and white theme fit perfectly with the nautical scene on Long Island Sound.  We love weddings at the Branford House, even more so with a tent to bring the party outdoors. During the cocktail party, folks noshed on mussels and cherrystones while ferries and fishing boats sailed by.  I (Mike) noticed Kanonkop South African wine being served…a different and great choice…and I thought someone here must be into wine.  In fact, Sara is the wine biz, working for a distributor of South African wines.
During the ceremony, Mark's Dad sang a special Irish song, then Sara's father, Mark's brother and the Maid of Honor spread the peace and love in their speeches, noting that the wedding was taking place on the 40th anniversary of Woodstock.  Later that night we chatted with Sara and Mark's friend Jim who played some awesome bagpipes for the wedding…and it turns out he was one of the 400,000 folks up on Yasgur's farm back in '69.
On the music topic, we loved the song selection and found out that Sara and Mark chose all the songs to be played at their wedding…really personalizes the sound and vibe of a wedding. On the food front, Emily's Catering Group had a huge production in place for this large wedding–nice working with them again.
Sara and Mark, thanks very much for having us photograph your wedding!
To see more IRIS wedding photography please go to www.photoiris.com and click on weddings.
(To see the pics, click on a photo and use your right and left arrow keys to cycle through them)