December 23, 2016
10 Wedding Tablescapes to Inspire Your Holiday Table Settings
Planning your holiday table settings?  Here are some wedding tablescapes to get you inspired.
Alli and Dave's tented wedding by Elizabeth Allen Events with decor by Lewis Miller Design looked like a forest when we walked in!  Love the berry napkin ring!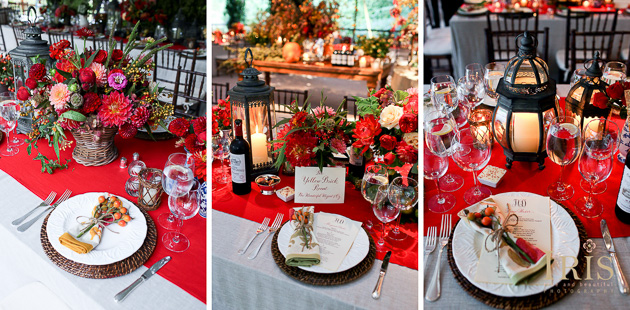 How about the soup being part of the decor… it was at Allison and Richard's Marcia Selden Catering & Event Planning event with floral by our friends at KD&J Botanica!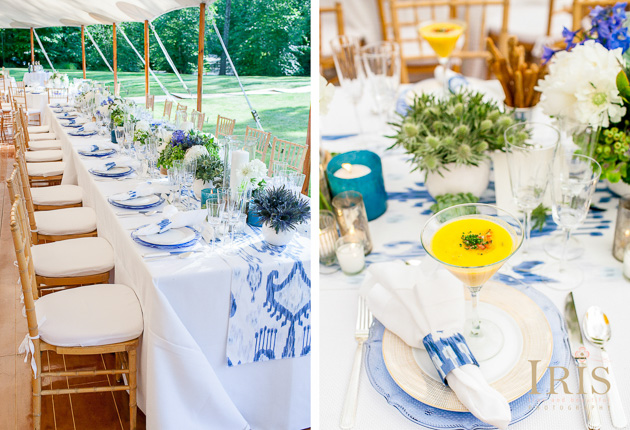 Love Becca and James' Bellafare wedding with floral from Dragonfly…love the beaded details and wouldn't it be wonderful to hang lanterns or wreaths in the dining room!
Diana and John's recent Winvian wedding with floral from Blush Floral Design used simplicity and a wrapped present on their table…yes, it was a December wedding!
A favorite of ours…Caity and Matt's Sixpence for your Shoe and Dragonfly wedding at the Hill-Stead with Sperry Tents uses different but similar plates…great idea!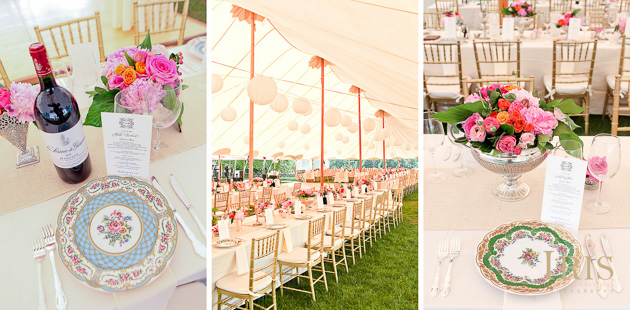 We actually used this idea from Maddie and Dave's Stella Day Events wedding at Riverside Yacht Club at our holiday table…we kept it as a surprise and the boys loved it!
Simple herbs are so stylish and love the napkin hanging off the table at EJ and Alex's South Farms wedding with design by Sarah Worden Natural Design.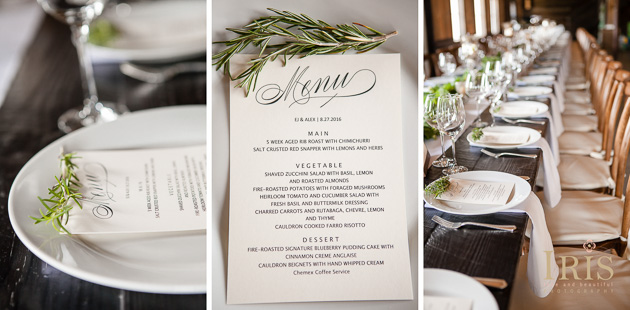 Rose Marie Belo was the event planner at Sarah and Matt's Hill-Stead wedding with a beautiful Sperry Tent and Dragonfly Floral.  Love the stacking of the plates and the mixing of the gold and white in with silver accents.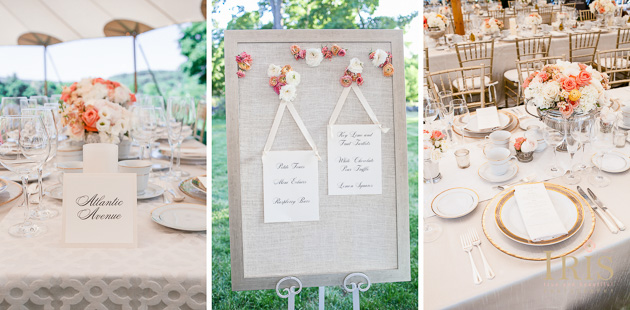 A beautiful Belle Haven Club wedding…loved Amy and Jon's natural tablecloth with pop of orange decor…event by Hannah Elsaesser from Eloquence Events and floral from Winston Flowers.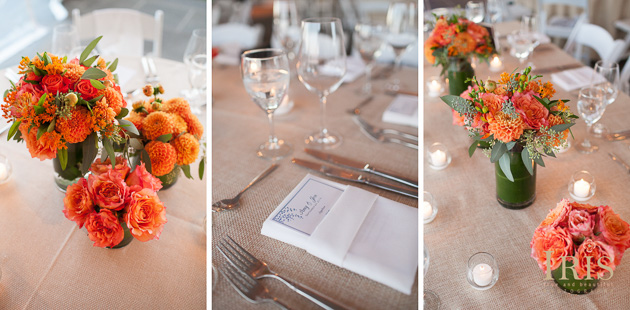 A wine theme for Britt and Peter…and would totally work for the holidays!  Blush Floral and Sperry Tents help make this beautiful Jubilee Event at Jonathan Edwards Winery!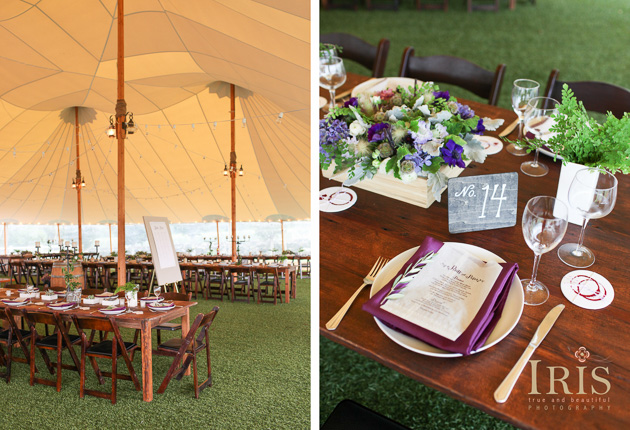 Happy holidays everyone and cheers to 2017!
Save
Save
Save
Save
Save
Save
Save
Save
Save
2 responses to "10 Wedding Tablescapes to Inspire Your Holiday Table Settings"